Julianne Moore and Bart Freundlich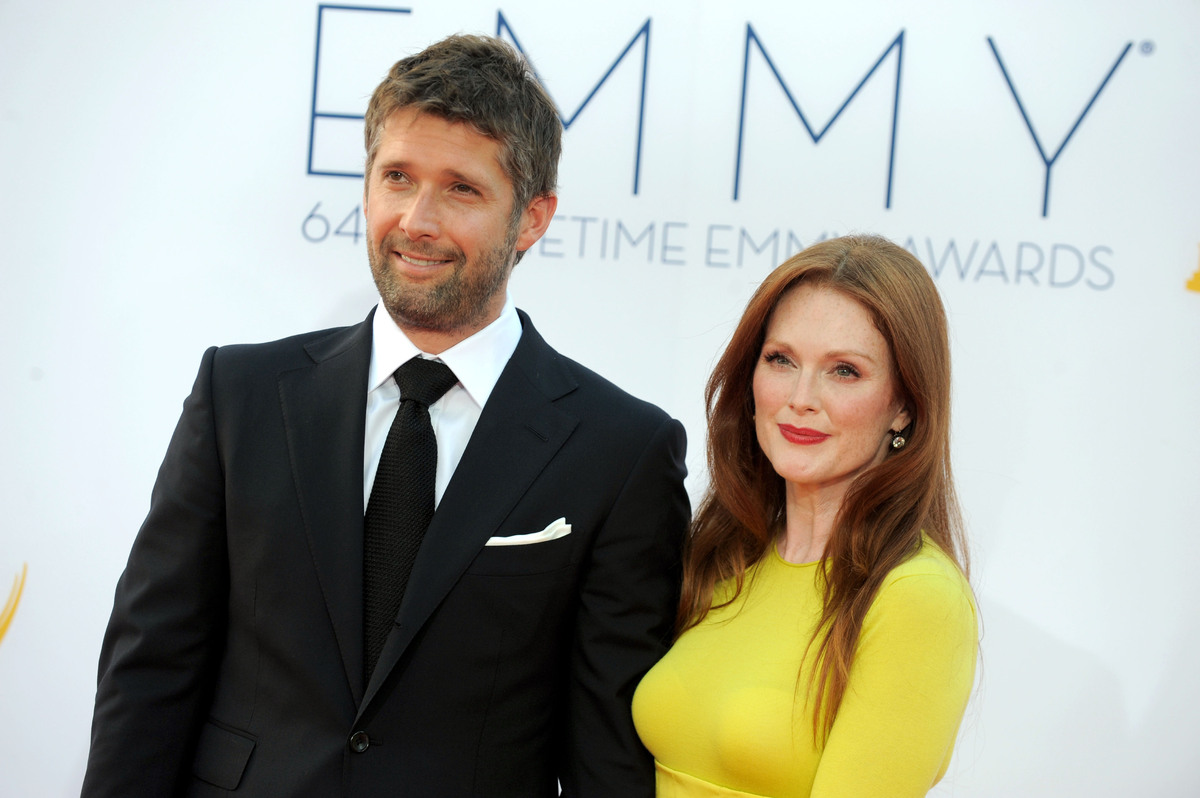 Age gap:
9 years After her first marriage ended in divorce in 1995, Moore wasn't necessarily looking for another lifetime commitment. The very next year, the 35-year-old actress met Bart Freundlich, then 26, on the set of The Myth of Fingerprints. "You kind of think, 'Is this going to work out?'" she says of their age difference. "And then what happens is the relationship progresses and these things cease to be an issue anymore." The smoking-hot pair had two children – Caleb and Liv – before tying the knot in 2003. Today, the whole crew lives quietly in New York's West Village, where they can frequently be seen, happily hanging out.
Mariah Carey and Nick Cannon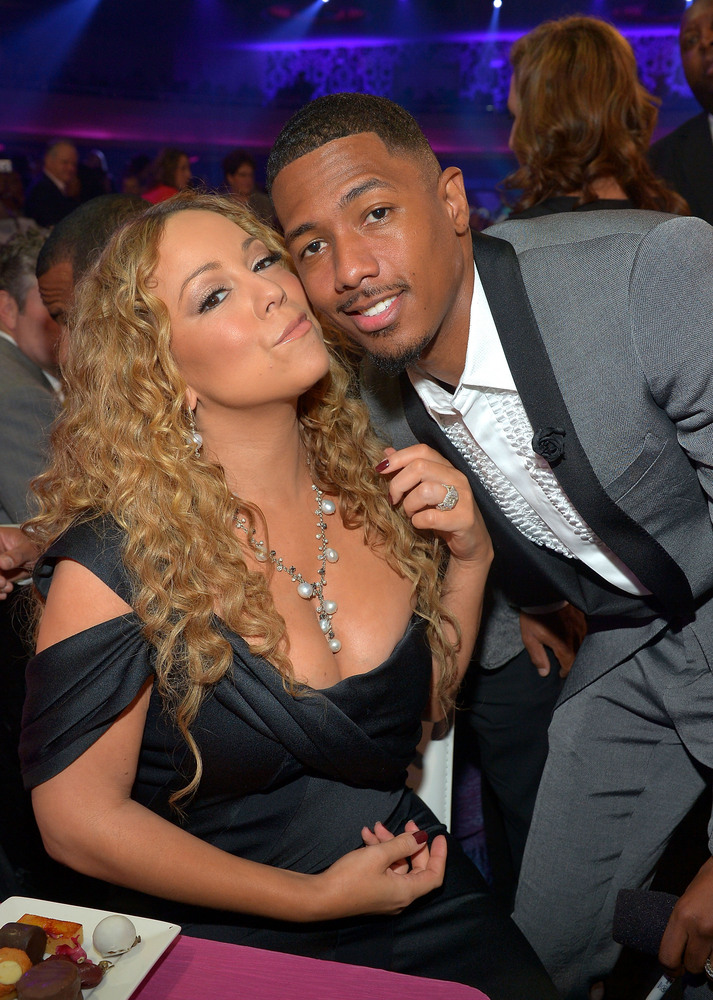 Age gap:
11 years She's been on both sides of a May-December relationship, and megastar Carey clearly prefers being the older woman. It all started in 1993, when the songstress, then 23, married her boss, 44-year-old music executive Tommy Mottola. The union lasted just five years, and the happily emancipated Carey remained single for almost a decade afterward. Then, out of nowhere in April 2008, she wed comedian Nick Cannon, 11 years her junior. Today, the unexpected couple is still going strong, raising toddler twins Moroccan and Monroe. "We really do feel we are soulmates," Carey says. "I never felt a love like this was in the cards for me."
Tina Turner and Erwin Bach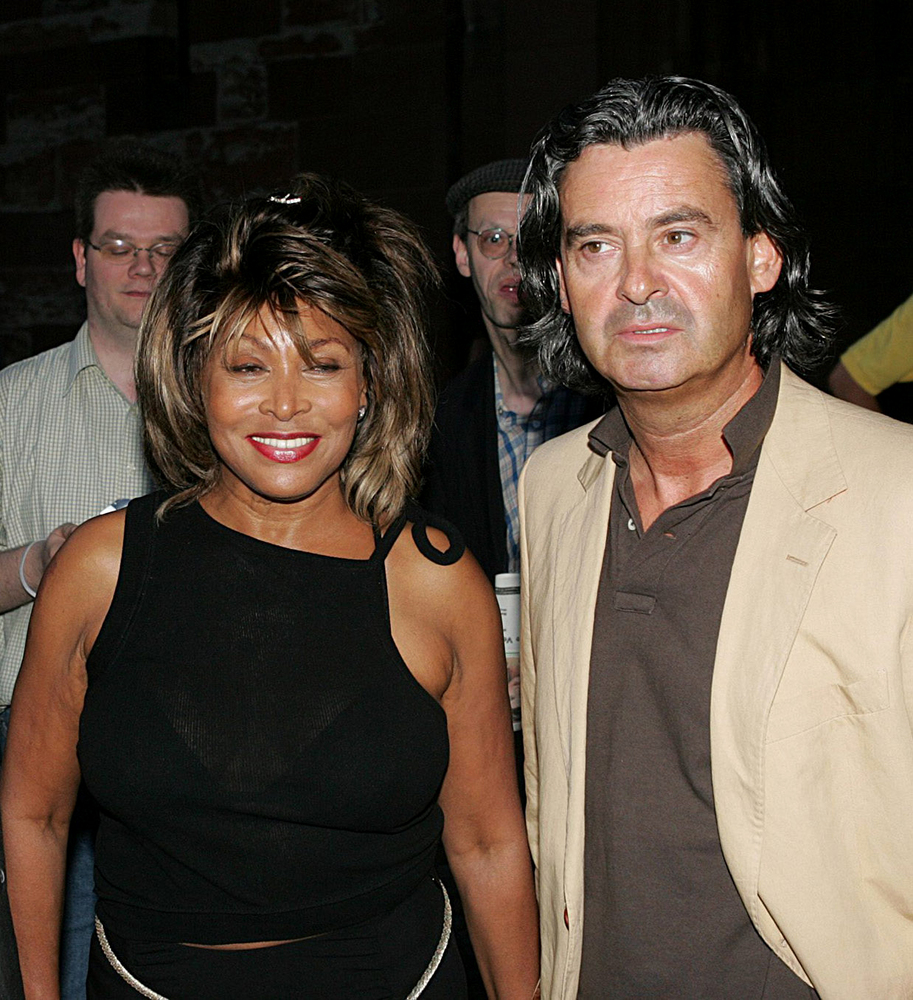 Age gap:
16 years R&B icon Turner didn't seriously date anyone for years after divorcing Ike Turner, her notoriously abusive husband, in 1978. Then, mere months after the 1984 release of her comeback single, "What's Love Got to Do With It," she locked eyes with German music exec Erwin Bach at an industry party. The two remained inseparable for the next 28 years, until finally tying the knot in Switzerland in July of 2013. Turner, who donned a green-and-black taffeta gown for the event, said, "It's that happiness that people talk about. … It's a wonderful place to be."
Robin Wright and Ben Foster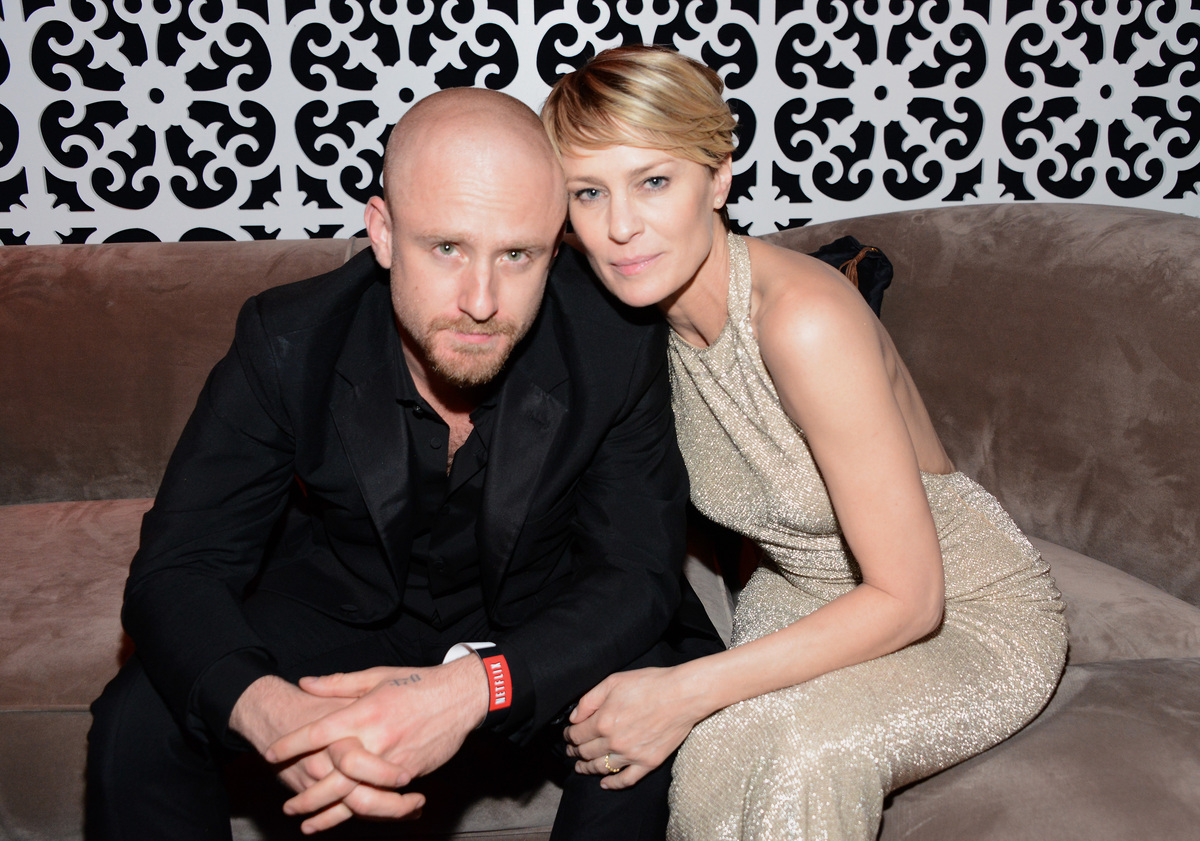 Age gap:
14 years Having been married to mercurial Oscar winner Sean Penn for more than 13 years, Robin Wright is used to unconventional relationships. Maybe that's why the House of Cards star is so smitten with X-Men actor Ben Foster. The pair met on the set of 2011's Rampart, took to each other immediately, and look to be in it for the long haul; they confirmed their engagement to People magazine in January of 2014. "Ben and I have a connection between us that just feels right," says Wright. I don't know any other word for it."
Joan Collins and Percy Gibson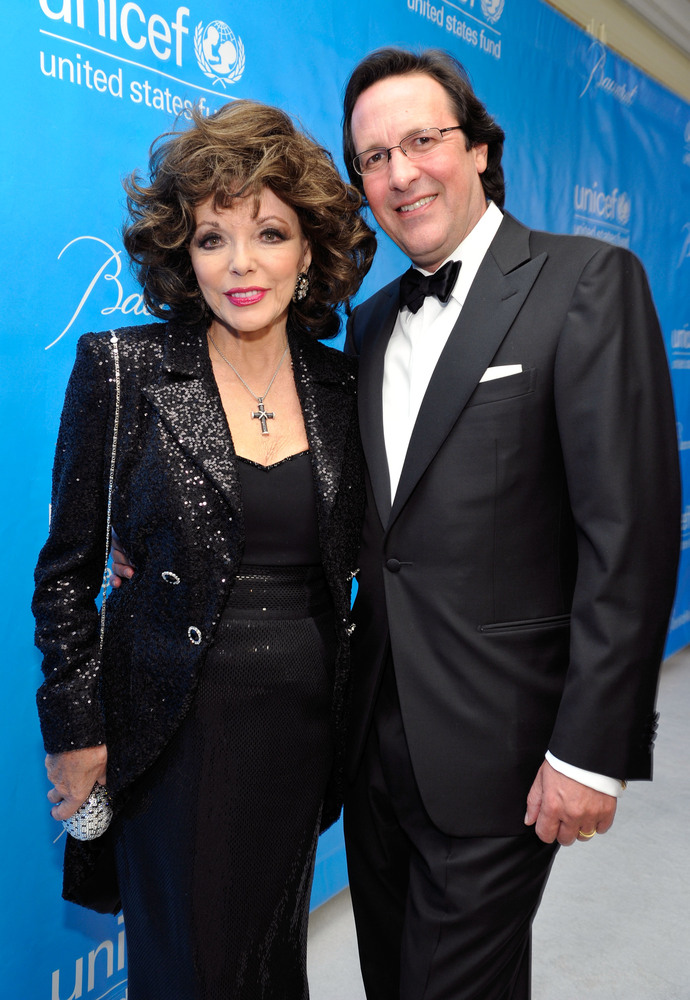 Age gap:
32 years Shortly after their 2001 wedding, reporters asked Collins about the substantial age difference between she and Gibson, a theater executive. Conscious of her advanced years, but none too concerned about it, the glamorous octogenarian joked, "If he dies, he dies." Fun fact: He's her fifth husband, and the most enduring; their union has lasted three years longer than any of her others. The secret? According to the soap goddess, it's "Sex, sex, sex!"
Denzel Washington and Pauletta Pearson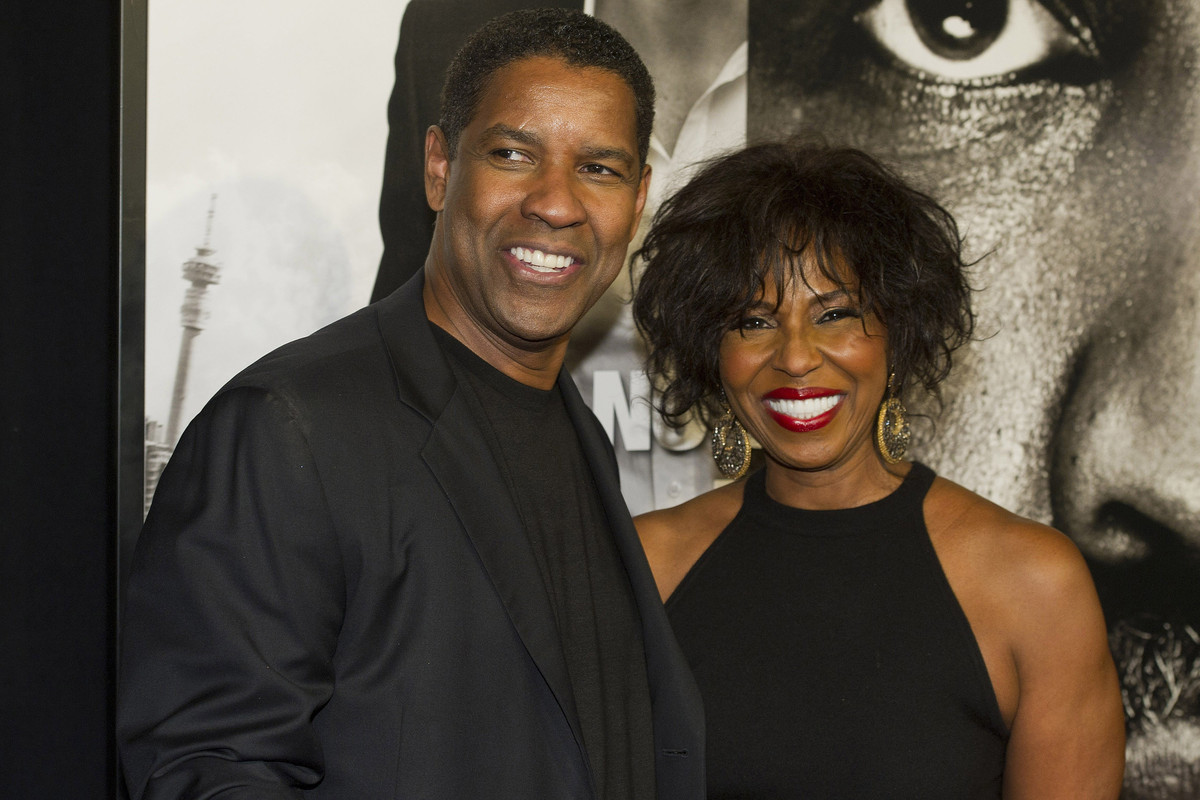 Age gap:
4 years They met at a hotel restaurant in 1977, but it took actors Denzel and Pauletta Washington almost six years to become husband and wife. The reason: She rejected his marriage proposals twice, before finally caving on Try #3. Thirty-one years and four kids later, the twosome perseveres. And despite recent, dogged rumors of his infidelity, Denzel insists their bond is as strong as ever. "It's a marathon," he says, "not a sprint."
Katie Couric and John Molner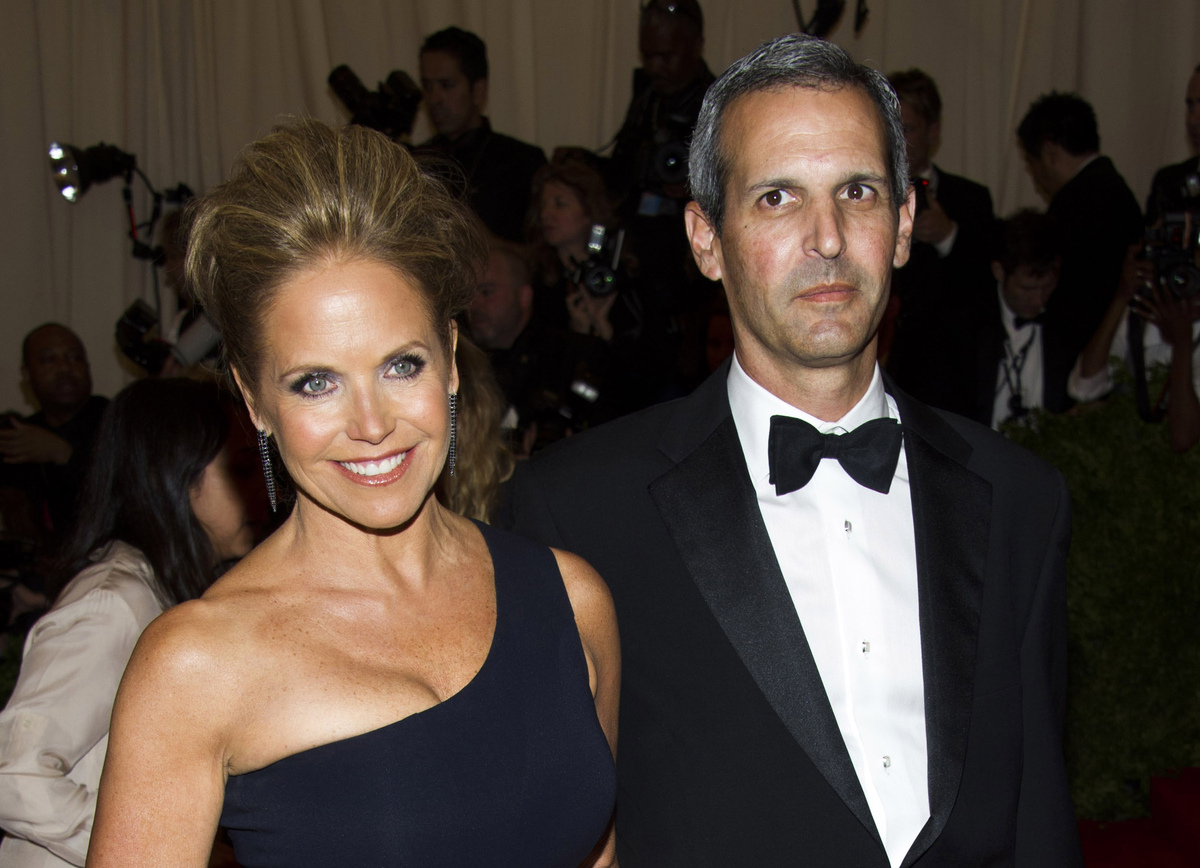 Age gap:
7 years First thing's first: Did you know Katie Couric is 57? No, really. We were pretty surprised, too. Now that that's taken care of, let's get down to business: The award-winning journalist is marrying banker John Molner, seven years her junior, this summer. It's Couric's second marriage – her first husband, Jay Monahan, died of colon cancer in 1998 – but not her first May-December relationship. Ex-boyfriend Brooks Perlin was 17 years younger.
Melanie Griffith and Antonio Banderas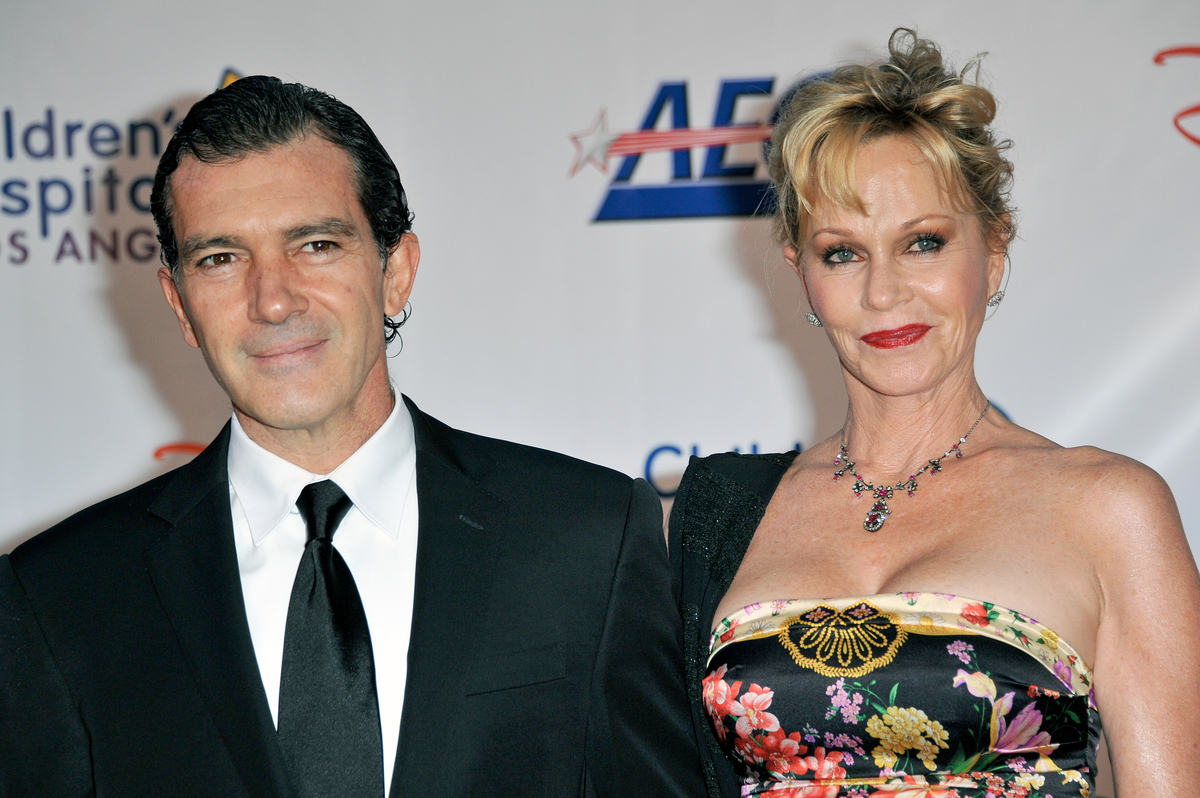 Age gap:
3 years "The first thing he asked me was my age," says Griffith of her husband, Spanish star Banderas, whom she met filming 1995's movie flop Two Much. "I said, 'That's the rudest thing anyone has asked me first.' But there was something about him." The unlikely mates were both married – she, to actor Don Johnson – when they began dating. They obtained quick divorces, wed in May 1996, and had daughter Stella that same September. Eighteen years later, they've weathered a few storms, including Griffith's bouts with addiction, but remain ever-dedicated. Says Banderas: "We keep moving forward, and each day we become even more united. I still love my wife, and the concept of family is very important to us."
Geena Davis and Reza Jarrahy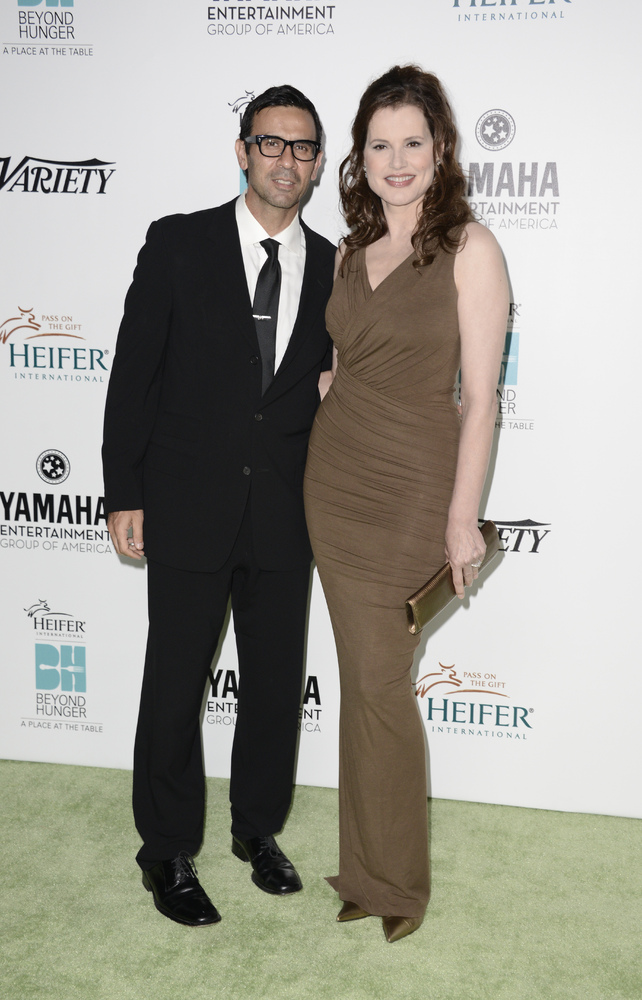 Age gap:
15 years He's a 43-year-old Iranian-American plastic surgeon at UCLA. She's a 58-year-old Oscar-winning actress and Olympic-caliber archer, on her fourth husband. Somehow, Davis and Jarrahy have made it work. Married since 2001, the age difference, "doesn't enter our consciousness," says Davis. "I mean, we joke about it. But it rarely comes up." It wasn't a factor when Davis gave birth to her first child, daughter Alizeh Keshvar, at age 46, either. In fact, she had twin boys, Kian and Kaiis, two years later: "I became a parent with exactly the right person, at exactly the right time."
Hugh Jackman and Deborra-Lee Furness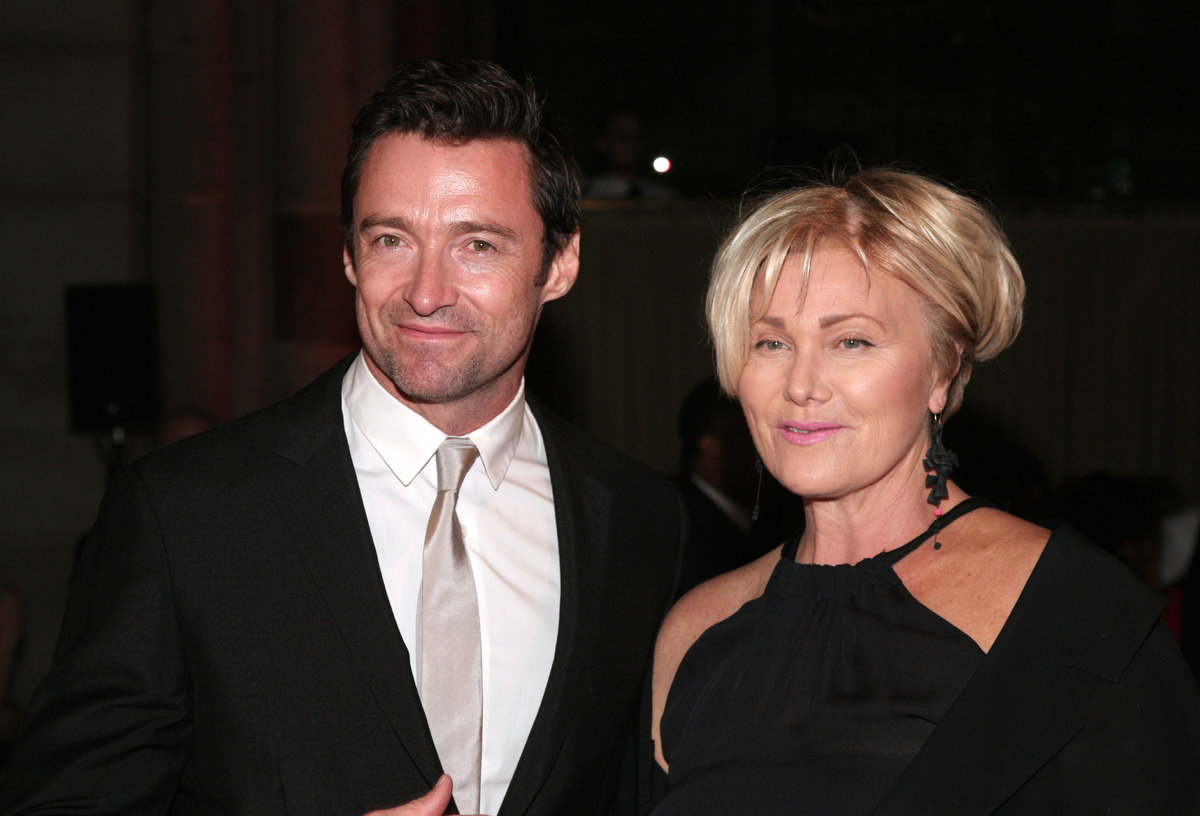 Age gap:
13 years Long before coming to America, actors Jackman and Furness were a hot item Down Under. Australia's most famous power couple came together in 1995, while filming short-lived TV drama Corelli. The bond was immediate ("I had a massive crush on her instantly."), and he proposed just 3 1/2 months later. A wedding followed in 1996, son Oscar came along in 2000, and daughter Ava showed up five years after that. These days, the family travels back and forth between Sydney and New York City. "My success wouldn't have meant anything to me if I wouldn't have her and our kids," says Jackman. "They're the real center of my world."
Honorable Mention: Cher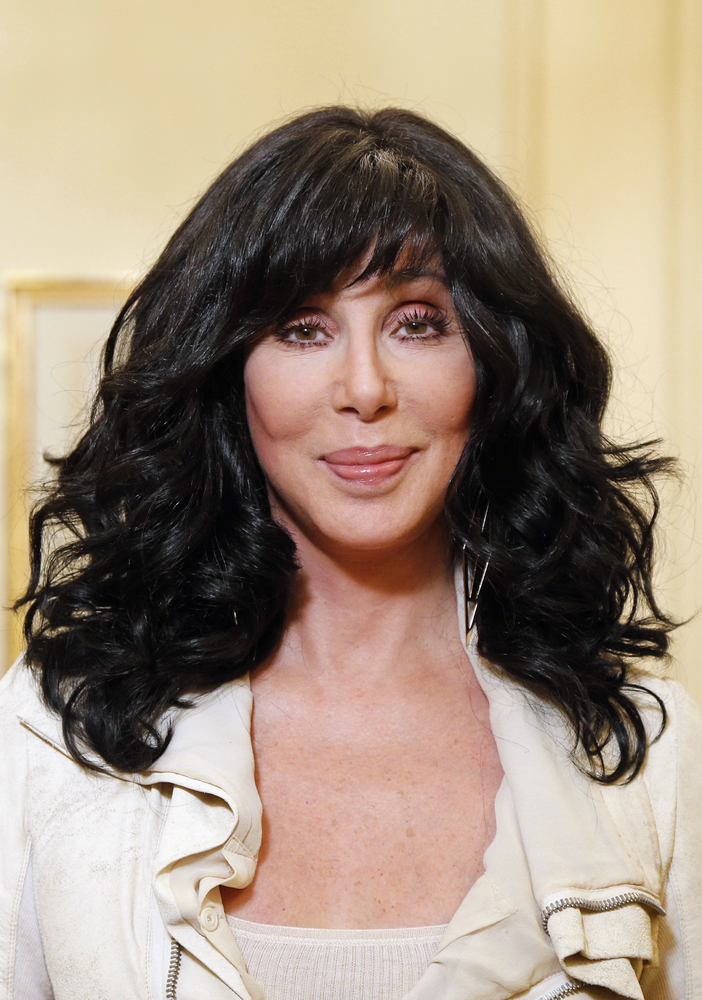 Cher didn't quite make our list, but it wasn't for lack of trying. Since 1975, Ms. Sarkisian has dated at least 11 younger men, including Tom Cruise (16 years younger), Val Kilmer (14 years), KISS frontman Gene Simmons (4 years), Bon Jovi guitarist Richie Sambora (13 years), and her most recent beau, biker Tim Medvetz (24 years). Lest you think she's a cougar, remember that the Oscar winner's been on the other side of the equation, too. Her most famous partner, ex-husband Sonny Bono, was 11 years her senior.
Credit: huffingtonpost.com