 Apple finally released an update to OS X on Tuesday, four days after a security flaw in its systems was pointed out.
The security hole allows hackers on your Wifi network to see and alter messages that you send via iOS or OS X (iPhone, iPod Touch, iPad and Mac). If you want to ensure your privacy is protected, you'll want to download this software update as soon as possible.
The update "address[es] the recent SSL encryption issue for both Mavericks and Mountain Lion," Apple spokesperson Ryan James told Forbes.
Apple has released a step-by-step guide to installing the OS X Mavericks v10.9.2 update for your Mac. First, back up your computer. If something were to go wrong, you'll want to have all of your files. You can back up your computer using Time Machine, an external hard drive or a cloud backup service.
Next, click the little apple icon at the top left of your screen, and then click "Software Update."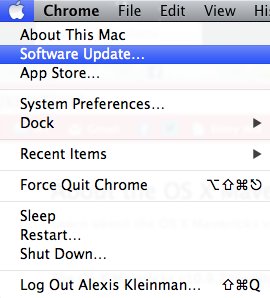 Then go ahead and install all available updates for your computer (there may be more than one). Apple recommends that you not interrupt the installation process once you've started it.